9th KLSM Seminar at Johor Baru Malaysia recognizes Haque & Sons Ltd and Capt. S. Rahman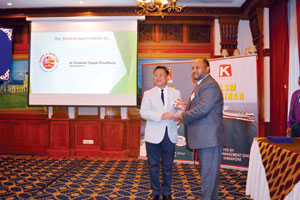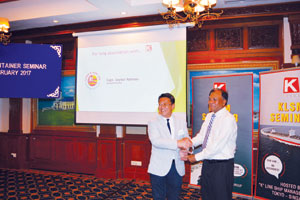 Haque & Sons Ltd, the long associates of KLSM being awarded crests for their "Long Association & exceptional manning services "which was gracefully accepted by Mr. Emdadul Haque Chowdhury Managing Director & Capt. Md Saydur Rahman Executive Director. This is a recognition of dedicated combined efforts of Haque & Sons staff along with Bangladesh Maritime Training Institute who relentlessly assisting and conducting various training to upgrade the knowledge of all KLSM crew.
Haque & Sons Ltd Managing Director thanked all the KLMS pool seafarers without whom this prestigious recognition would not have been possible. He showed his gratitude to the dedicated shore personnel of Haque & Sons Ltd and expressed his heartfelt thanks to KLSM for this recognition namely President of KLSM and Managing Director of KLSM Singapore.